Fraternity Reunion
Comments

0
295pages on
this wiki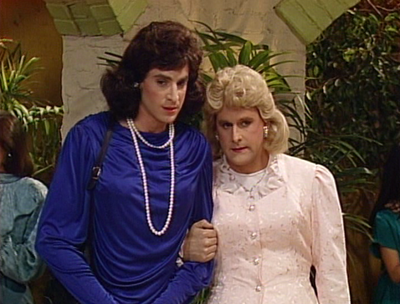 Fraternity Reunion is the twenty-third episode of the third season of Full House. It aired on April 27th, 1990.
Why do Danny and Joey show up at their 10-year fraternity reunion in female drag? The answer is simple, if not entirely credible: Our heroes intend to get even for a prank pulled on them a decade ago by the girls of the Lamda Tau Delta sorority. Alas, what passes for harmless fun in college could well constitute for a criminal act when perpetrated by grownups.
And back at home, babysitter D.J. pays a sobering price for ignoring Michelle.