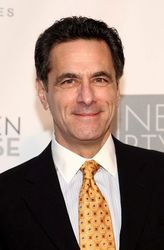 Robin Thomas is an American film, TV and theater actor, and sculptor who portrays Dr. Fred Harmon on the Netflix series Fuller House. Thomas' best-known TV roles are as Mark Singleton in Another World (1983–85), and as Geoffrey Wells on Who's the Boss?. He had recurring roles in series such as Murphy Brown, Matlock, Life Unexpected, and The Division. He has appeared in such films as Pacific Rim, About Last Night..., The Contender, Summer School, and The Banger Sisters. He has also made appearances on such TV series as Misfits of Science, Midnight Caller, Party of Five, Pacific Blue, Queer as Folk, NCIS, NCIS: Los Angeles, CSI, CSI:Miami, CSI:NY, Criminal Minds, Franklin & Bash, Castle, and Manhattan, among others.
Ad blocker interference detected!
Wikia is a free-to-use site that makes money from advertising. We have a modified experience for viewers using ad blockers

Wikia is not accessible if you've made further modifications. Remove the custom ad blocker rule(s) and the page will load as expected.